Strategies for new clients
Pavol Minár - – 23.07.2021
Creation of marketing, communication and product strategy of the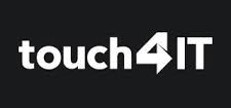 brand for the global (EU + Scandinavia) B2B market with design and software of technological solutions.
Development of marketing and communication strategy of the start-up brand 

 for the global (USA, NL, CZ, SK) B2B market with hiring and searching for IT professionals for companies and societies.
Brand strategy and communication strategy for a new and strongly growing eshop with food from the eDelia brand.